Daily Mirror rapporterar i Saudi Arabia execution: Horror video shows 'innocent' woman being beheaded':
En kvinna skriker att hon är oskyldig ända till bödelns svärd hugger henne. Men det krävs tre försök för att hacka huvudet av Layla Bassim vilket framgår av video som laddats upp på internet. Protester har framförts i samband med avrättningen i Saudiarabiens heliga stad Mecca. Men upprördheten har främst varit orsakad av att avrättningen filmats och gjorts tillgänglig för hela världen. Landets religiösa polis har nu arresterat personen som filmade avrättningen.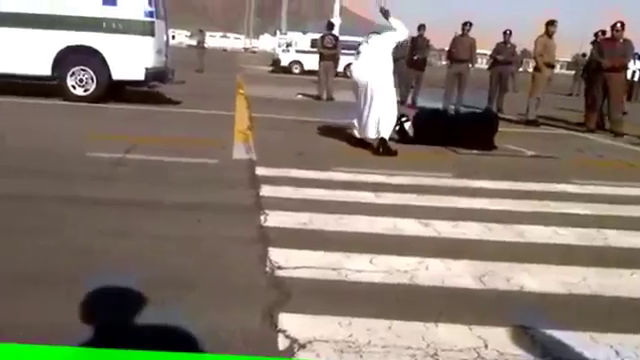 Vad tycker svenska partier om detta högst officiella uttryck för religionen islam? Är detta något som vi ska acceptera i toleransens namn? Eller är det ett uttryck för att islam står i konflikt med upplysningens principer i den kristna världen?
Någon gång skulle jag vilja höra vad partiledarna och andra etablerade opinionsbildare anser om de delar av den officiella uttolkingen av islam som helt uppenbart är oförenliga med västvärldens grundläggande värderingar. Ska vi integrera dessa uttryck i väst? Eller ska muslimer assimileras och praktisera islam inom de gränser som västvärldens värderingar utgör?
Bär man på islamofobi om man anser dessa halshuggningar vara primitiva och barbariska?
Tänk om man någon gång fick höra någon ledande person tala klarspråk.
Se videon: Video of Saudis Behead Screaming Woman With Three Sword Strokes. Se mer media: New York Times, Foreign Policy, Daily Mail, Reason.