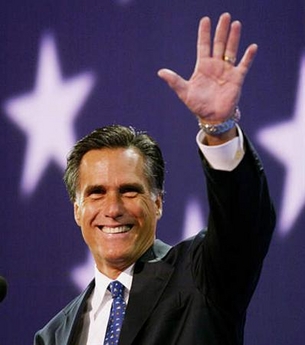 Mitt Romney höll i natt sitt stora tal till republikanska konventet. Det var stabilt, sakligt och inriktat på jobben. Se och läs talet här.
Han talade om värderingarna som krävs för att få Amerika på fötter igen. Han beskrev vad Amerika handlar om: "att skapa morgondagens välstånd snarare än att försöka omfördela dagens".
Han fortsatte:
That's what this President doesn't seem to understand. Business and growing jobs is about taking risk, sometimes failing, sometimes succeeding, but always striving. It is about dreams. Usually, it doesn't work out exactly as you might have imagined. Steve Jobs was fired at Apple. He came back and changed the world. (…)
In America, we celebrate success, we don't apologize for it.
Detta som svar på att president Obama sagt att småföretagare inte byggt landet, utan offentliga sektorn.
Romney betygsatte Obamas fyra år:
The President hasn't disappointed you because he wanted to. The President has disappointed America because he hasn't led America in the right direction. He took office without the basic qualification that most Americans have and one that was essential to his task. He had almost no experience working in a business. Jobs to him are about government. (…)
This president can ask us to be patient.
This president can tell us it was someone else's fault.
This president can tell us that the next four years he'll get it right.
But this president cannot tell us that you are better off today than when he took office.
Romney talade i hög grad om varför han skulle göra ett bättre jobb som president än nuvarande. Valet vore redan avgjort om inte Romney hade varit en så slätstruken person. Nattens tal hade till syfte att visa vem Romney är och att han är en ledare som folk kan lita på.
Han gjorde ett god insats. Om Romney på samma sätt som inatt är presidentlik under de TV-sända debatterna med Barack Obama kan han vinna.
 (Andra intressanta bloggar om USA, Vita huset, republikanerna, Romney, Obama, politik)